A simpler nucleus beehive
The HiveIQ 4 frame conversion kit
A nucleus beehive (nuc beehive) is a small beehive with a typical capacity of 4, 5 and 6 frames.
Nuc beehives are predominantly used by beekeepers and queen bee breeders to split off new smaller colonies, and for hatching and mating new queens.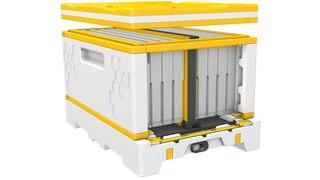 The HiveIQ 4 frame conversion kit provides a considerably lower cost solution for beekeepers and simplifies the management and storage of what can be a considerable quantity of equipment and material for larger commercial operators. 
Stored beehive equipment such as nuc beehives and frames require specialised cool room storage or chemical treatments to repel pests such as wax moth and small beehive beetles. The HiveIQ solution removes this problem.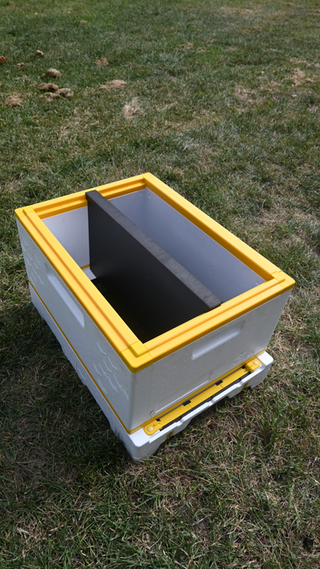 The kit consists of a 1.2 inch (30mm) thick food-grade laminated foam divider board and an entrance divider/guide. 
The divider board is made from strong, light weight closed cell foam to prevent moisture absorption, and is laminated with a high strength food grade plastic preventing pest and bee chewing damage. 
The laminated coating also minimizes damage from rough handling.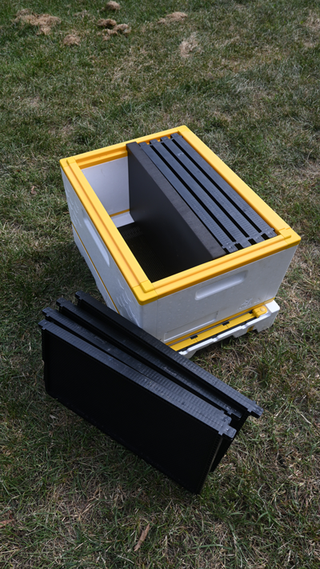 The conversion kit's flexibility enables the hive to be quickly converted back to a 9-frame production hive when the nuc configuration is no longer required.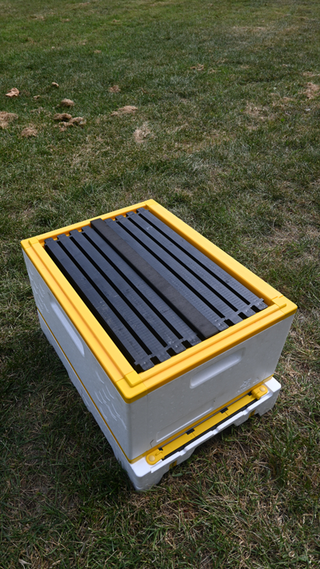 Subscribe below to get updates on the arrival of our nucleus beehive kit